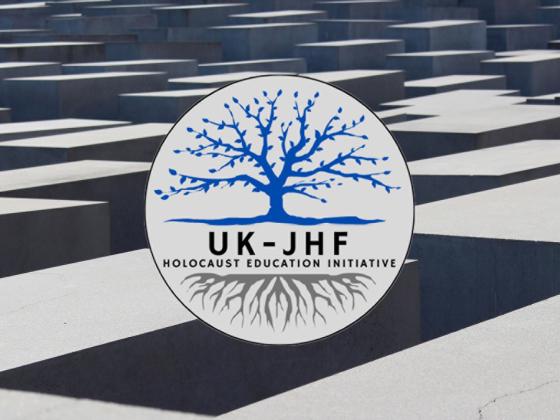 Welcome to the UK-JHF
Holocaust Education Initiative
An Initiative to Support and Enhance
Holocaust Education in Kentucky
Funded by a grant from the Jewish Heritage Fund (JHF), and led by the Interdisciplinary Program in Jewish Studies in the College of Arts and Sciences at the University of Kentucky, the UK-JHF Holocaust Education Initiative creates opportunities for interdisciplinary content sharing, pedagogical training, and collaborative planning among Kentucky teachers. The initiative aims to empower Kentucky teachers to meet the requirements of the 2018 Ann Klein and Fred Gross Holocaust Education Act. The aims of the initiative are to:
Recruit and train teachers across the Commonwealth to ethically educate about the Holocaust;
Collaborate with these teachers to create model curricular materials that can be used by teachers across the state, whether they attend the training or not; and,
Create regional teacher cohorts to support and implement Holocaust curriculum.
Opportunities for Kentucky Teachers
Kentucky teachers interested in playing a leadership role in the UK-JHF Holocaust Education Initiative are encouraged to consider applying to serve as Teacher Leaders for the 2023-2024 cycle of the grant-funded initiative. Click below for details and application.
Click here to learn more about becoming a UK-JHF Teacher Leader